CARCASS SPLITTING BANDSAW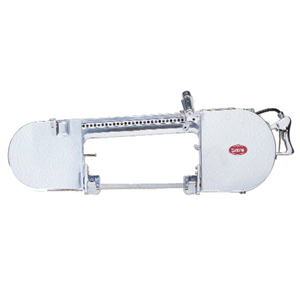 The Jarvis Model H080 – electrically powered bandsaw for high production splitting of hogs, sows or veal.
• Widely used for production pork splitting (up to 400 hogs / hour / saw).
• Economical, also suitable for beef and veal kills.

• Lightweight – less operator fatigue.
• Long blade life – 800 hogs per blade.
• Anti-tie down controls and totally enclosed electric motor for operator safety.