Spiral Dough Mixer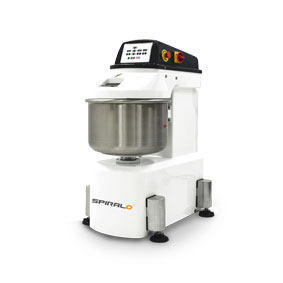 Spiral Mixer adds more volume to mixed product or say dough. Spiral mixer is used to mix all desired ingredients like wheat, sugar, allocation etc. It's six adjustable speeds of rotation for both spring and bowl gives maximum control of ingreding , dough development and better and product.
Single-motor drive.
Three timers for reverse direction and for speed 1 and 2.
Sturdy construction.
Digital control.
Short mixing time with excellent kneading result.
Switch for manual or automatic function.