PAS-Type C .25R – 6.3mm R Caliber Penetrating Clamp Retained Super Heavy Duty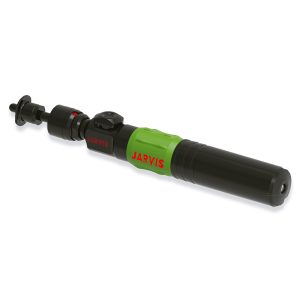 The Jarvis Power Actuated Stunner Model PAS-Type C SHD, .25R – 6.3mm R caliber for stunning of bulls.
• Low cost stunning of large sized bulls

, Designed to withstand demanding stunning requirements.
• Powerful penetration; easy to handle with one hand operation.
• Standard safety lock for added operator protection. • Easy and quick tool cleaning.
• Fast cartridge loading.