500HC PNEUMATIC HOCK CUTTER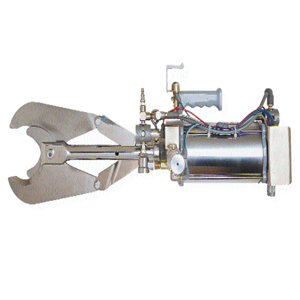 The Jarvis Model 500HC -pneumatically powered hock cutter for hind beef hocks and sow hocks.

•The 500HC quickly and cleanly cuts rear beef hocks through the joint, and is an effective hock cutter for sows.
•Inexpensive – no hydraulic power unit.
•Double acting air cylinder for reduced maintenance – no springs.
•Lightweight for easy handling.
•Anti-tie down controls for operator safety.
Text…